Your
One-Stop-Solution For Heating and Hot Water Systems
We are the most trusted and reliable name for providing professional plumbing services in Melbourne. With the service experience of many years, our plumbers can easily understand your hot water systems problems and provide an accurate solution for them. Our plumbing services have been recognised as the best by customers and the reason is the way we provide the service. The services are given by the team who are highly experienced and certified for working in this industry. The facilitation of the most updated tools lets the plumbers apply their skills to the optimum and provide services of a good standard. Thus to have services like installation, repair and maintenance for Hot Water Systems Melbourne, you should always hire us.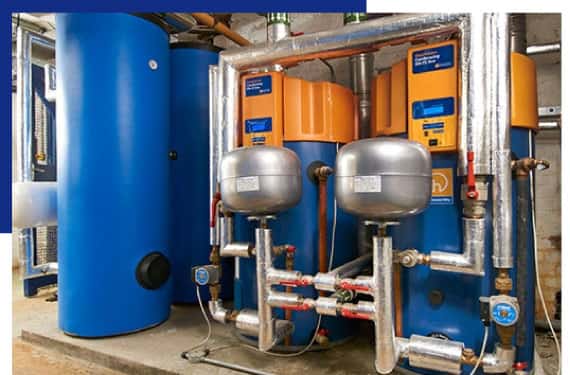 What Is a
Hot Water System and How Does It Work?
Hot water system is a set up done for the supply of hot water at any place that may be your house, office or other premises. This system is set up such that the water point in your place can be connected to the point of heating and the regular supply will continue. This is especially useful for the winter season when you require hot water for every activity. The different cities of Australia face cold winters and the same is the case with Melbourne. So most of the houses are in need of a hot water supply into their house. It works on a simple theory of heating in which a water point is connected to the radiator which is run with the help of various sources of energy like solar energy, geothermal energy, electricity and gas.
Give Us a Chance For Affordable Hot Water Service
During the winters, the hot water system use increases suddenly and if your system is not in a proper functioning condition then you will be in a problem. For the comfort of our customers and the proper functioning of your hot water systems we are here with professional plumbing for Heating Systems Service. We are providing the best services of Hot Water Installation in Melbourne which includes the repair and maintenance. Our hot water professionals are highly experienced and trained for the service so that you do not have to face any problems related to hot water systems at any point of time. So you can give us a chance for Hot Water Systems Melbourne and we will ensure that you get the complete service at an affordable price. KM provides services of Hot Water Repairs in Melbourne. Get best Hot water service Melbourne.
Why Choose
A Hot Water System For Heating Water?
You should choose hot water system for heating the water at your place because of the following reasons:
The hot water system can be run with the help of various sources of energy so you have different options for their efficient running.
This helps in heating the water in a shorter amount of time.
Hot water systems are available at the most reasonable prices in comparison to other systems for heating water.
It is easy to operate as well as does not take more place for its installations.
You can get plumbers for installation, repair and maintenance services at the best prices in Melbourne.
Hot Water System Installation Melbourne
It is very necessary that your hot water system is installed in the proper manner and at the proper place. If this will not be ensured then your system will not work efficiently for a long time. To ensure that everything is in order, we provide a team of professional plumbers for Hot Water System Installation Melbourne. We are in this service for many years and always ensure that the customers who need this service get the best help from us. Our professionals are equipped with the latest and modern tools for the installation which they use to maintain professionalism in work. Hire KM for Hot water system replacement Melbourne.
Hot Water
Hot Water System Replacement Melbourne
Whether you need service for solar hot water systems Melbourne or gas hot water systems Melbourne we are ready for every service and replacement of the old system is one of them. Under this service we inspect the old system and find out the defective parts which are replaced with the new. There may be a situation for the complete replacement and for that you will have to buy a new hot water system. Our professionals have the expertise in replacing some of the parts as well as the complete system. It is advised that if most of the parts are damaged then it is good to get it replaced with a new system. We are available for the same day service too. We also provide services of Water heater repair Melbourne.
Why
Choose Us for Hot Water Systems services Melbourne?
We KM Heating and Cooling Plumbers is the most trusted and reliable name for providing reasonable plumbing service for Hot Water Systems Melbourne. The service includes the proper installation, repair and replacement as well as maintenance work. You can also make a contract with us for a maintenance service on a regular intervals. Our professionals work according to Standards Catalogue of Water Heating Appliances . You should choose us for the following reasons:
You can get our plumbers whenever you require within an hour of booking.
We are really concerned about the emergency needs.
Same day service availability is the best way to serve the people.
The inclusion of only professional plumbers in the service team.
We maintain a good ratio between our service and the charges.
One plumber is enough to see the complete system.
How much does it cost to install a hot water system?
The installation cost for a single hot water system ranges between $300 to $500. This is the cost you will pay for the service of installation.
What is the best hot water system in Australia?
Electrical hot water systems are considered the best in Australia as well as in different parts of the world. There are reasons like their efficiency, less consumption of electricity reducing the running cost, fewer chances for repair and maintenance for the first five years and more.
Is solar hot water worth it?
Yes, it is a worthwhile option for running a hot water system at any place. But sometimes you may have to face the irregularity if the solar light is missing due to various climatic factors. The problem becomes more common in winter when you will be in need of more hot water. One problem is also that it does not last long in comparison to other hot water systems.
How long do solar hot water panels last?
Most of solar panels and batteries come with a warranty period of two years. It has been found in the survey that most of the solar panels lose their efficiency after this period so you may fall in need of the replacement every two years. So we can say that most of them last for two years.
Location: Melbourne, VIC, Australia